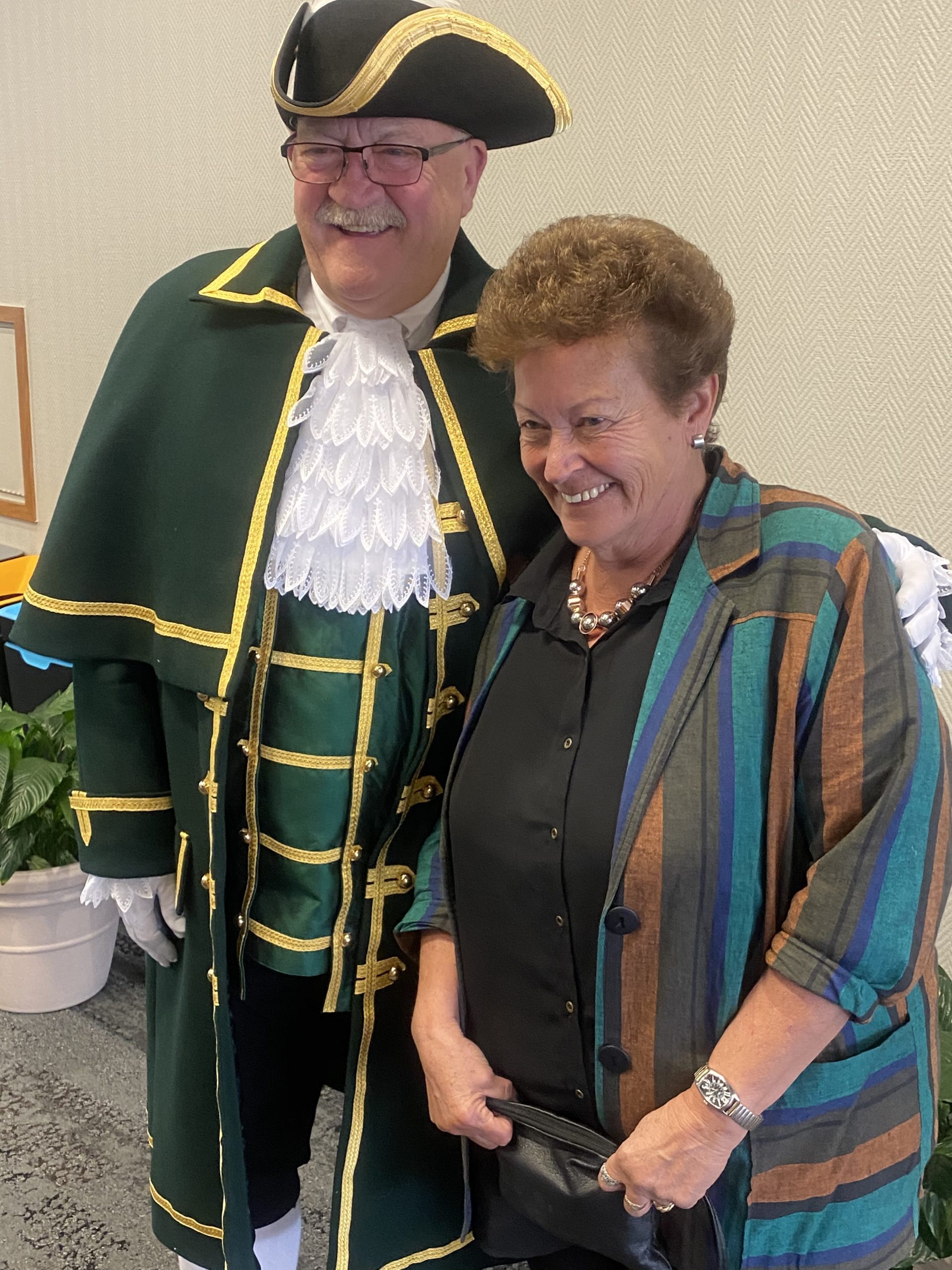 2020 Volunteer Recognition Event Nominee: Donna Clapham
November 18, 2020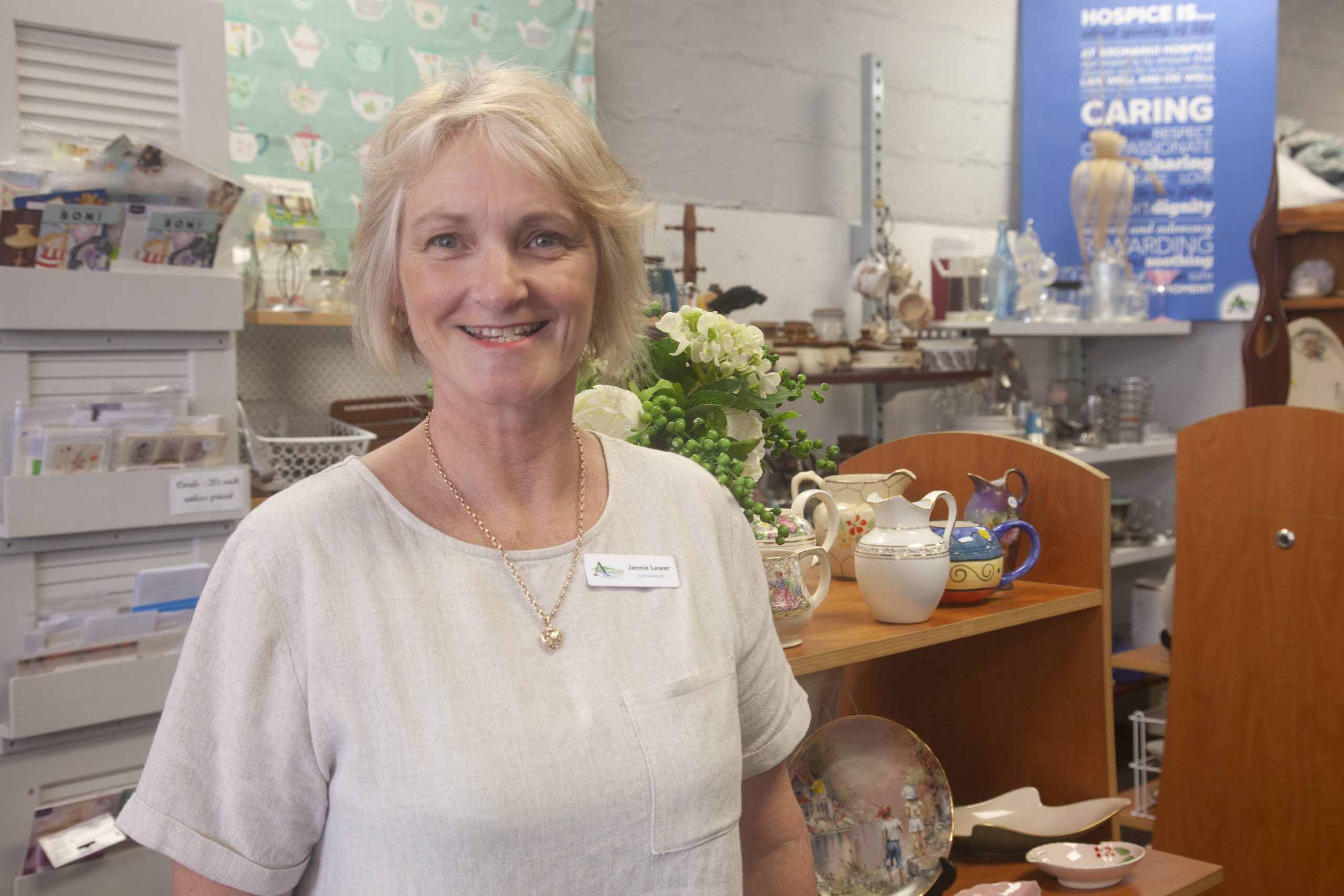 Meet our Arohanui team: Jennie Lewer
February 10, 2021
Christmas is a time of year when we think of people who won't be with us during the festive season. They may have died, they may be living overseas or in other parts of the country, or perhaps they just can't be with us at this time of year.
With the season of giving upon us, December marks the start of our annual Trees or Remembrance campaign with Farmers. From now until Christmas Eve, everyone who makes a donation to Hospice while shopping in Farmers or one of our five Arohanui Hospice Shops –  Feilding, Levin, Lombard Street, Otaki and Roslyn – will received a remembrance card. Write a special message to the loved one you are thinking of, and place it on the dedicated Tree of Remembrance at the Plaza shopping mall, within your local Farmers store or at one of the Arohanui Hospice Shops. 100% of all donations raised in the community stay in the community to support Arohanui Hospice service.
Deputy Mayor, Aleisha Rutherford, along with her one year-old daughter Millie, joined members of our community to launch The Tree of Remembrance at the Plaza.
"I've volunteered for hospice for the past 10 years doing everything from working on the reception desk to collecting donations at events," says Aleisha.
"I got involved with hospice because they provided quite a lot of support to my family and me when my nana passed away, and I feel as we get busier it [The Tree of Remembrance] gives us an opportunity to stop and reflect and remember people, and to acknowledge the important work that hospice does."
Another great way to support Hospice is to purchase a limited edition, hand painted bauble, available in Farmers stores across the country. This year's bauble is 'Comfort by Hospice' inspired by Kiwis who have shared their experience of their loved one's death, supported by hospice.  Whilst each person's situation was unique to them and their family and whānau – they were united by the guidance hospice provided, the empathy and understanding and clinical expertise of the hospice team that allowed good memories to be possible.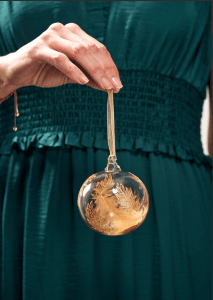 "Providing wrap around services, compassion and comfort, Hospice supports people to live every moment – to spend time with those they care about in the places they love, bringing joy and creating memories that last forever".
Each bauble is $10 and thanks to Farmers, the full purchase price of all baubles bought in store is donated to Arohanui Hospice to support them providing care to their community
Our Trees of Remembrance campaign in partnership with Farmers is the biggest collective Hospice New Zealand fundraising drive for Hospices across New Zealand. In six years more than $4.2 million has been raised for hospice services across the country. Whilst everything hospice provides to people is completely free of charge, it costs a lot to provide. The majority of funding comes from the Government but nationally more than $77 million is required from the community nationwide to meet the annual shortfall – we're sincerely grateful to Farmers and our community for their ongoing support.
Thank you all for supporting Arohanui Hospice in the generous way you do.