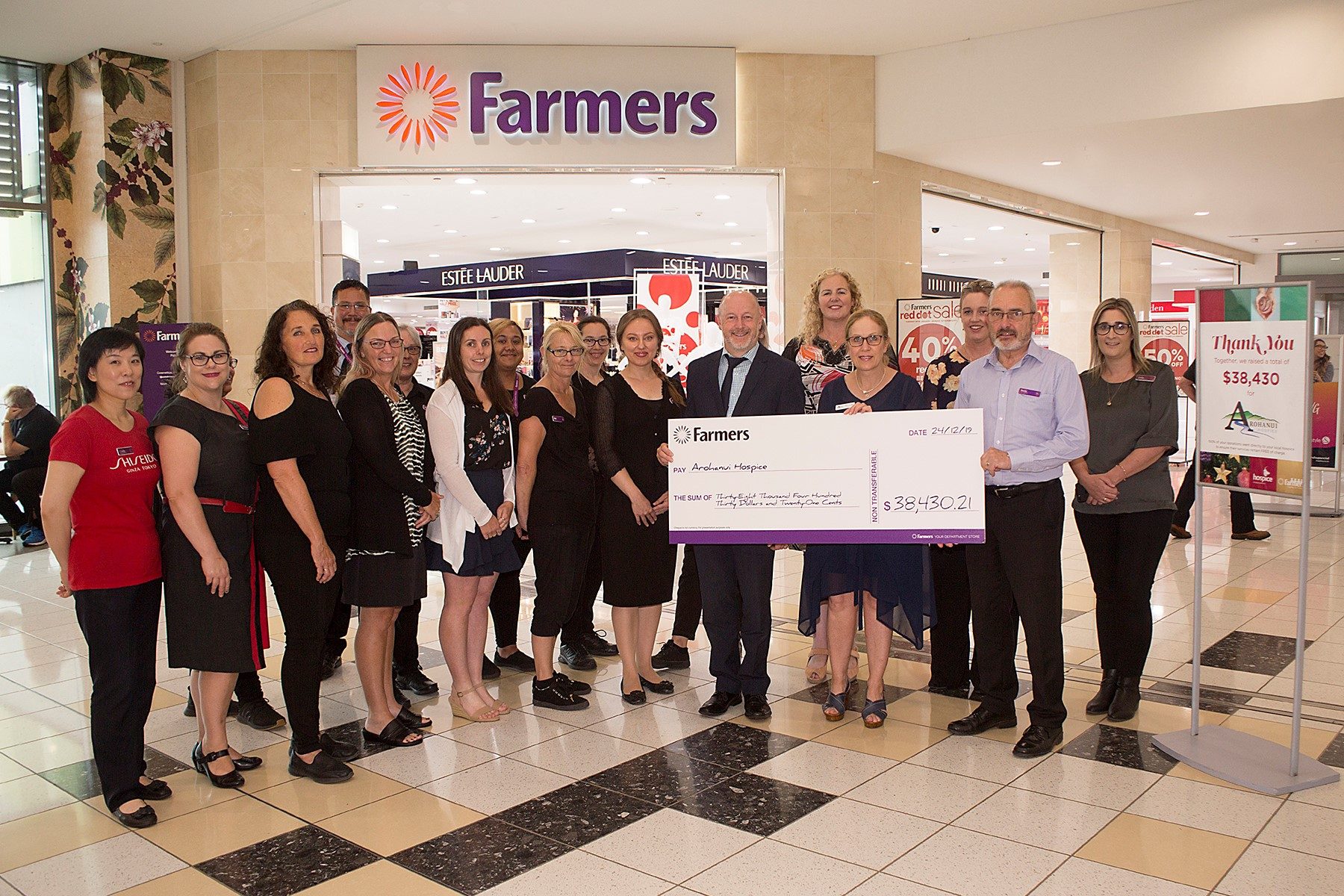 Support received, support returned
March 1, 2021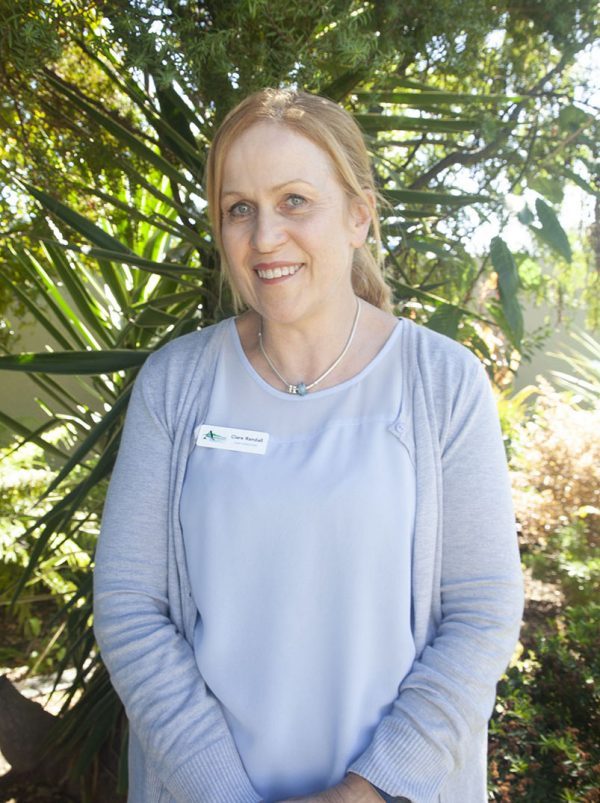 Meet Our Team: Clare Randall
April 20, 2021
My name is Melany, but mostly I go by Mel. I was born in Dannevirke and now live in Feilding – I had an idyllic upbringing on the farm that my parents remain on today. I am the youngest of three: My brother is home on the farm; my sister is just down the road in Palmy. I was a hairdresser for nearly 20 years before I decided to go into nursing when my daughter Erin-Renee headed off to school. After living in Taupo since 1999, we returned to Palmerston North and our families when Jason became unwell.
Jason and I had tried to become parents for a long time – a process that included two rounds of IVF. We were finally blessed with our beautiful little girl, Erin-Renee, in May of 2009. It was a very bitter blow to find out Jason had advanced stomach cancer in July of 2010.
We were in shock. Jason had always been so fit – especially since becoming a PE teacher and finding a passion for triathlons. He completed Ironman numerous times and even represented New Zealand overseas in shorter distance triathlons.
Once Jason had dealt with the news [of his cancer diagnosis] to some degree, he became very determined that he would beat the odds and find a way to be around for a long time to come. He was vocal about his dislike of the term 'palliative' and even asked for it to be removed from paperwork he had seen while in hospital.
We ventured to the United States to seek treatment and believed that Jason had, in fact, beaten cancer by the time we returned a month later and with 60% of his stomach removed. Sadly, this was not the case and within about six months Jason became very ill again. He would have to leave his dream job and embark on another fight to survive.
I still remember the first-time a lovely nurse came to Jason's bedside in hospital to let him know about hospice and how they could help. Jason believed hospice was only for people who were dying, and he would certainly never accept that he was one of those [people].
I am not sure if it was just to appease me or the nurse, but he eventually agreed that he would go to [Arohanui Hospice's] inpatient unit for symptom management – though he would not be staying long!  However, slowly, with the kindness and patience of Arohanui's amazing team, Jason would realise the benefits of hospice care on so many levels. Several visits to the inpatient unit followed, especially when his symptoms became difficult for us to manage at home.
We always returned home feeling safe and supported, again ready to continue with the journey.  We were also supported in the community by the amazing staff and through hospice, Jason embarked on a beautiful friendship with the spiritual coordinator at that time. A social worker also supported us hugely as Jason was very worried about what would happen to me and Erin-Renee once he was gone, this support continued after Jason passed away with ongoing support and counselling for us both.
I met Jason when I was 12 years-old. He played basketball with my brother and I became a keen spectator! As he was good mates with my sister too, I saw a lot of him growing up. When I was 19 and Jason was 22, we started going out. We were married a few years later and moved to Taupo. Jason was straight up, honest (did not suffer fools!) and was so much fun to be around.
He knew what he wanted in life and was always determined to achieve it. He encouraged me to do the same and always supported me along the way. He was also very loving and kind, never more so than when he was with his baby girl. We were so lucky to do a lot of travelling together and build our dream home on our own little piece of paradise. Our relationship reached a whole other level with all we endured through his fight for life. Of course, he had always had my love and respect before he became ill, but that expanded beyond belief as I watched him bravely endure his illness with so much dignity.
[Arohanui Hospice's] spiritual coordinator became an integral and positive part of Jason's journey for all our little family. Jason had declined the need for pastoral support, citing the fact we did not follow a specific religion and yet learnt that this support was far greater than expected. The spiritual coordinator person was eventually able to give Jason the peace he really struggled to find, spending endless visits reassuring him and allowing him to share his fear and worries for himself and for us. He officiated at Jason's funeral and this was incredibly special when he had come to know Jason so well. He also continued to support both Erin-Renee and me in the sad months that followed Jason's passing, helping us navigate the struggle to find our 'new normal'.
As did the social workers with Erin-Renee, they were fabulous with our little three-year-old who kept waiting for her Daddy to come home. The support given to us all by the nurses and doctors in the unit and out in the community was invaluable – too many to name – but faces and contributions that will never be forgotten.
That voice on the end of the phone, anytime – day or night when his pain was unbearable; encouraging us and reassuring us on what to do, is something that cannot be underestimated.
One of the palliative care doctors visited Jason during his first day, first stay at the inpatient unit and acknowledged his pain on a level never quite achieved in the hospital setting. He again visited us at home a couple of days before Jason died to reassure him that we would have all the support we needed no matter what. This was absolutely achieved.
Arohanui fulfilled Jason's wish to always return home following his hospice stays and eventually even made it possible for him to die peacefully in our home with loved ones by his side. This gave me some sort of peace, too.
The impact of losing Jason continues to this day. Watching my daughter achieve without him by my side is heartbreaking. Watching her struggle to deal with the fact her Daddy is, in fact, never coming home is something that never hurts any less. Thinking of the things that we were going to do and how good we had it before cancer reared its ugly head still makes me sad and angry.
We speak of Jason every day; he remains a huge part of our lives and I am lucky enough to have a partner now who embraces this so wholeheartedly and respectfully. Jason was an amazing Dad (and hubby!) and both he and I felt cheated and gutted that he only got to be Dad for three short years of our daughter's life. I remind Erin-Renee often that I believe she is the reason her Dad lasted so long – he was given just 12 months to live when diagnosed, and he lasted two and a half.
I toyed with the idea of becoming a nurse when I was in high school. During one of Jason's stays in the inpatient unit we met a UCOL student, also a Mum, who was doing a placement at hospice. I had already mentioned to Jason that meeting all the wonderful nurses who had cared for him made me wish I had been one. And he said in front of this lovely student nurse, "You can do this too Mel, why not?!" I told him we had a little bit on at the moment!
But a couple months after Jason died, I found a newspaper clipping for Nursing Enrolments at UCOL. I am a strong believer in signs, and I knew I had not cut it out of the paper. I took this as my sign from Jason that this is what he expected me to achieve next. It absolutely gave me the courage to go into nursing and palliative care is what I feel drawn to. I know this was driven by the fine example of compassion and kindness displayed by all the crew at Arohanui Hospice.
I am not sure I could ever express my gratitude enough for the way they helped us walk the path we did.
In loving memory of Jason Boyden, – 16 August 1971 to 31 January 2013 –
If you would like to support patients and families just like Mel, Jason and Erin-Renee, then please consider making a donation. Your donation will make a difference. Only around half of our care is funded: the rest comes from our amazing supporters like you. It will allow Arohanui Hospice to continue to provide our essential palliative care services to all who need it in our region, at no cost. To donate, please click on the 'donate' button below. Thank you.