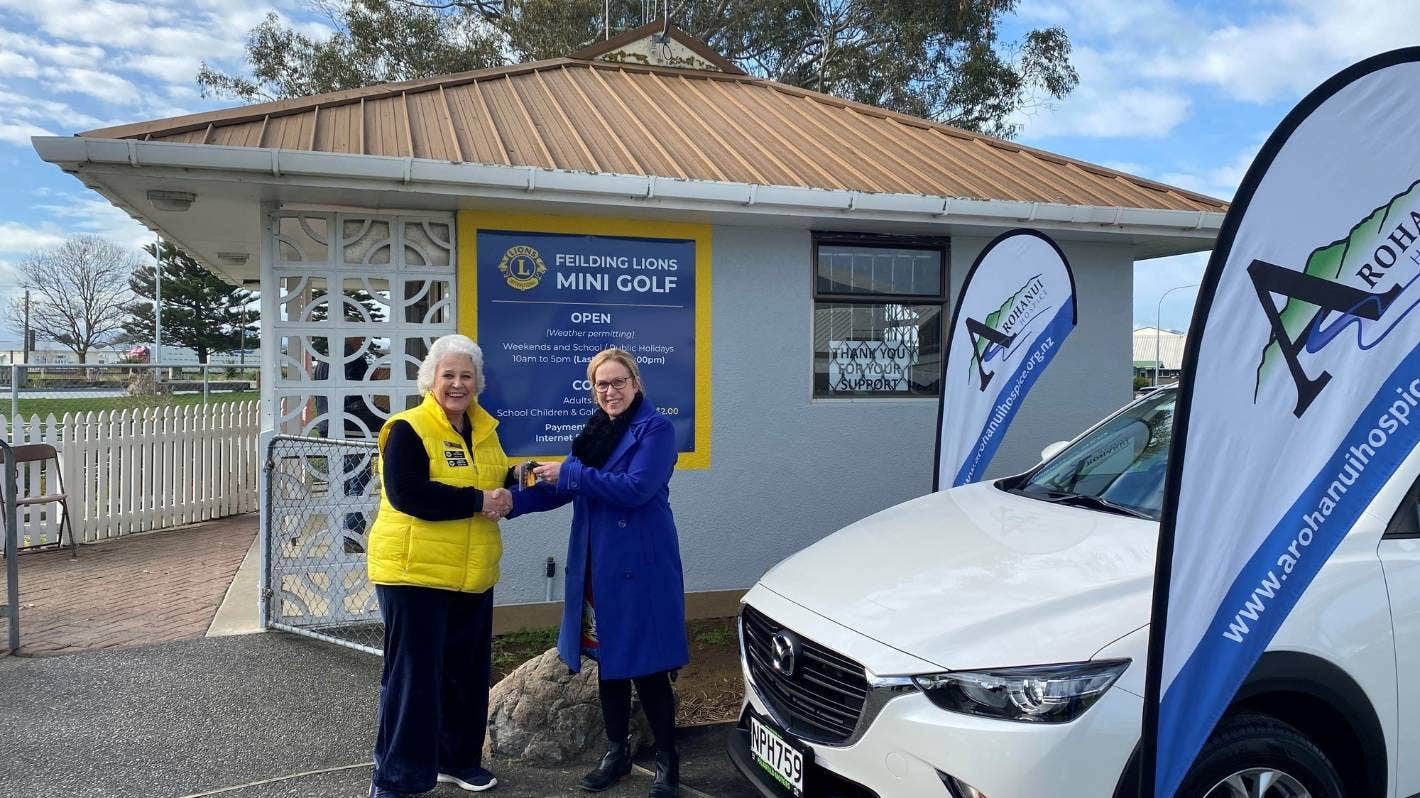 Memory of volunteer honoured with new car for Hospice
August 24, 2021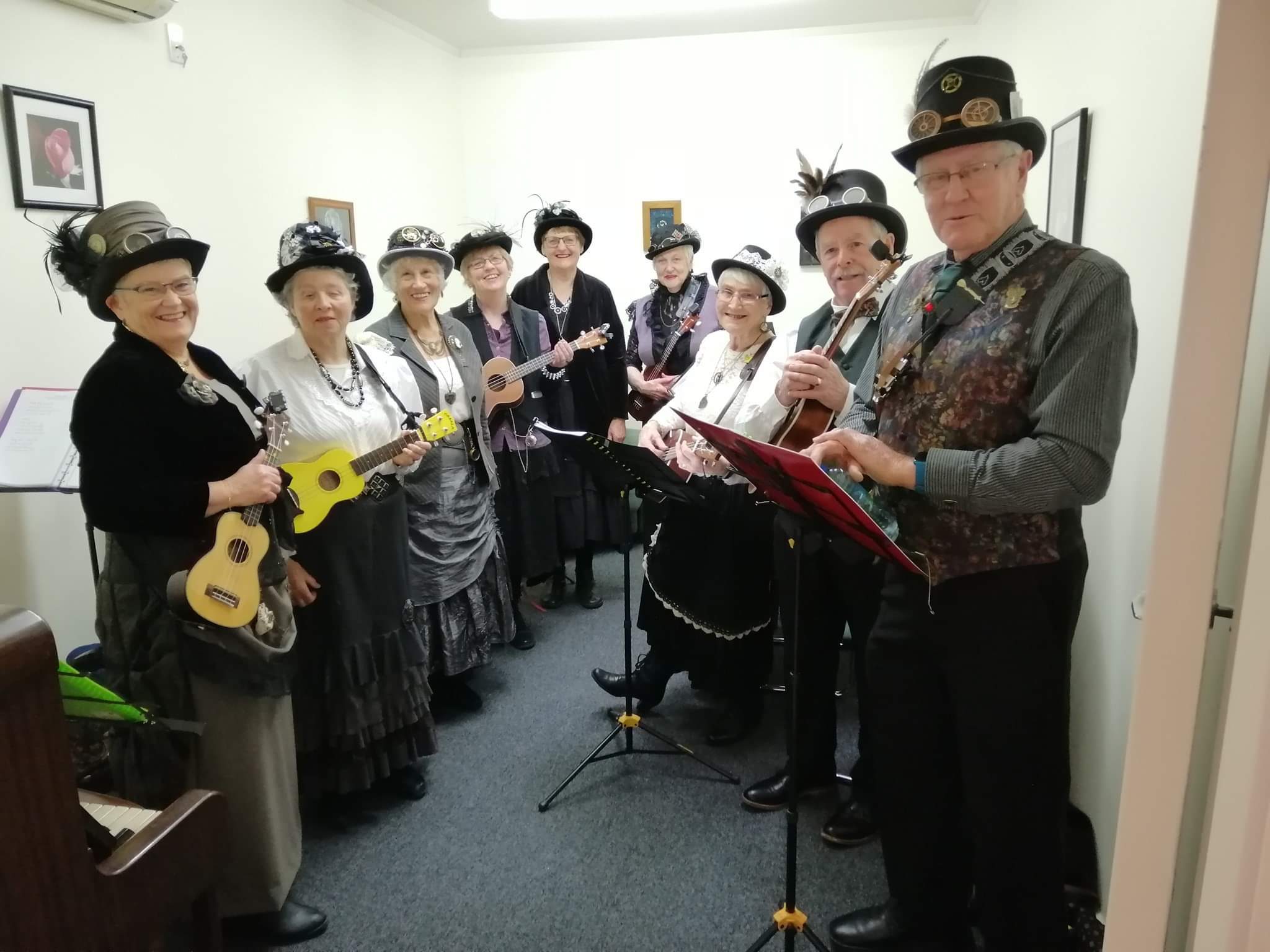 Meet Our Volunteers: Lorraine Haydock from the Strumpettes
September 3, 2021
Arohanui Hospice Shop – Feilding's Christine Ironside is passionate about people, living in Feilding and the craft of upcycling.
In her role of Assistant Shop Manager, she looks forward to every day connecting with the community – volunteers, donors and shoppers. Here, she tells us why.
When I first moved to Feilding a few years ago, I didn't know anyone – I would visit the Feilding Hospice Shop because I knew the people there would smile at me and say hello – I loved it! I started volunteering about four years ago and have thoroughly enjoyed it ever since. Eventually this became a part-time job, and now I'm Feilding's Assistant Manager. I love the volunteers, I love the customers. Every day I feel like I'm helping people.
You'd be surprised about how much goes on behind the scenes at the hospice shops. Our volunteers sort clothes, price items, stock shelves. We really appreciate our volunteers who fix goods so that we can sell them. One volunteer takes broken pieces of furniture and re-purposes the wood, creating new beautiful wooden things for us to sell. Another volunteer does a fantastic job going out and picking up people's donations – lots of heavy lifting.
Feilding is such a small, intimate little place – we have our regular customers that we know by name, and they know us by name. Sure, people visit us to shop, but they're also such lovely members of the community. Feilding is a wonderful place to live. We're only half an hour away from the coast, and I enjoy walking with my dog on Foxton Beach, and tramping in the Manawatu gorge.
For people like me – that love upcycling –  Arohanui Hospice Shops are a perfect place to find treasures. With upcycling, you look beyond what is in front of you and imagine what it could be. I have fun with fabrics and my favorite is when wallpaper sample books arrive – I do all sorts of things with the wallpaper samples. Another upcycling treasure that you can often find at our Feilding Shop are framed prints from the sixties and seventies that are faded because they've been sitting in someone's lounge with the sun shining on them. Even though there isn't often glass, they have quite nice frames. I paint the middle part as a chalkboard.
Our volunteers are incredible people – and often they comment on how fulfilled they feel volunteering.
It's the same with those who make donations – when they drop off items it's clear that they really treasure these items, and they're just desperate for them to go to a loving home. It's wonderful to see them leave feeling lighter, and maybe just a tiny bit happier.
Volunteering provides a sense of fellowship and companionship, but also a feeling that you're giving back to the community. Many volunteers have a connection with hospice, they've had a family member or a friend who has been through the hospice experience, and they want to help. They want to give back.
What does aroha mean to me? It means caring. At our shops we care for the volunteers, the volunteers care for the shoppers, and we care for the cause – a big circle of caring.
You can support Arohanui Hospice by supporting our Arohanui Hospice Shops – find out how here