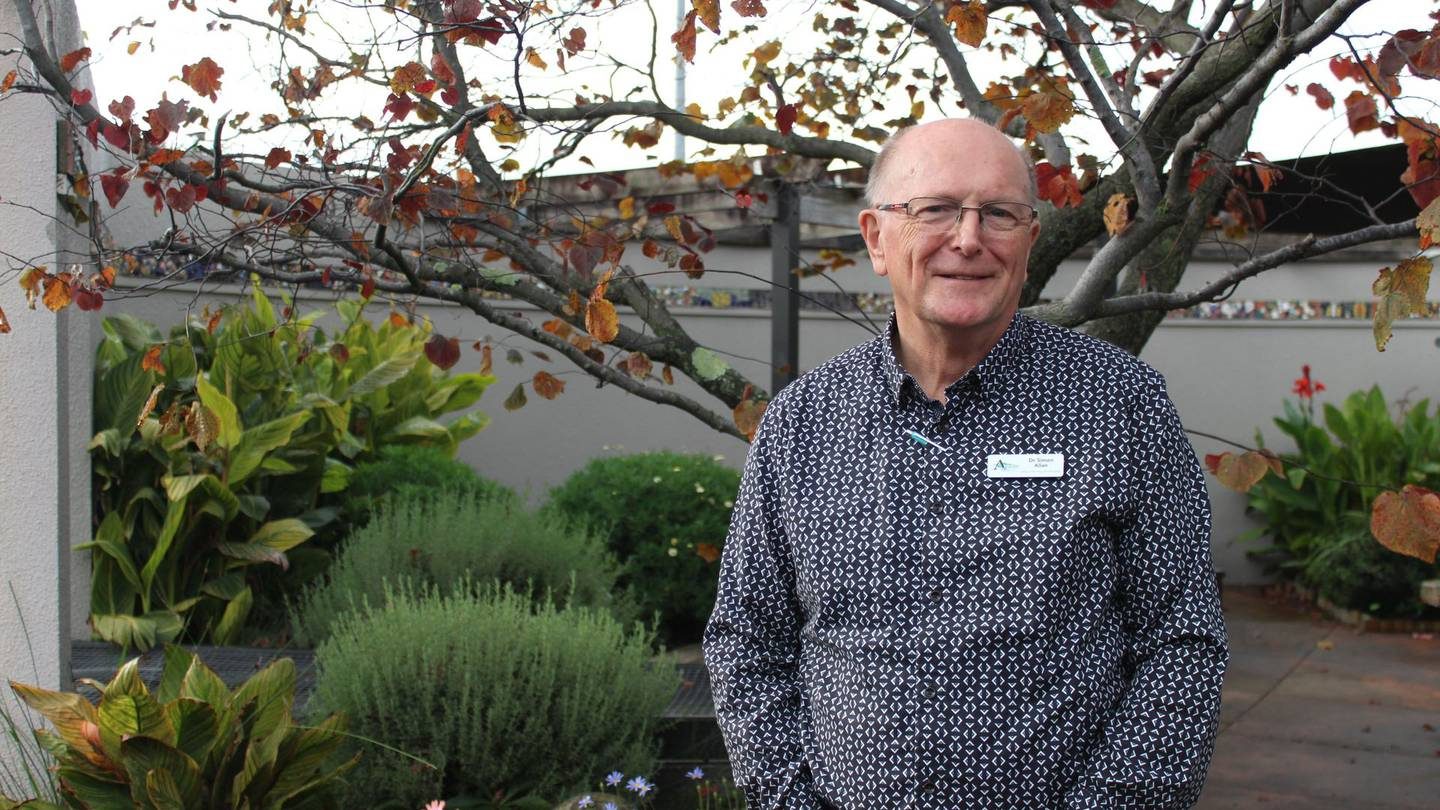 The heart & soul of palliative care has not changed
July 30, 2021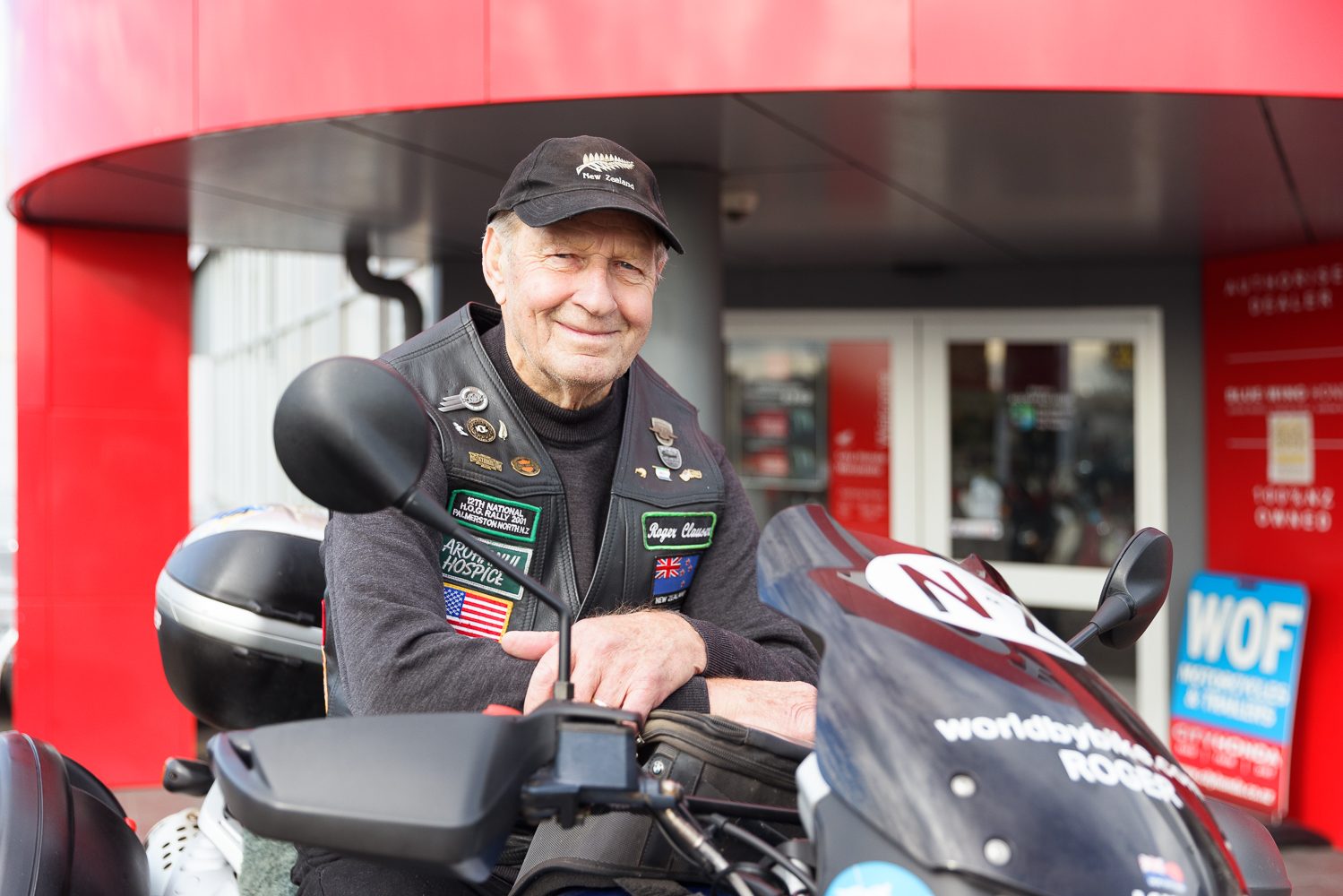 Arohanui Hospice's veteran fundraiser raffles off his motorbike
August 9, 2021
In his role as Spiritual Care Coordinator, George Dempster cares for the spiritual needs of each hospice patient and their family / whanau. Here, he shares his Arohanui story.
I joined Arohanui Hospice about eight years ago – my role is to provide spiritual care.  In most situations, a patient or family member is referred to me by one of our community nurses, social work team or in-patient nurses. To me, spiritual care is another important aspect of hospice care as it gives patients, their families and whanau the dignity and respect that they deserve, with the opportunity to be heard. This is so patients can focus on things that are really important to them.
Every person is unique – each patient and family member has their own unique life experience. It's really important that people can share their life stories and this takes shape in various ways. It may be hurts and joys, or when they made great sporting achievements, or work successes, or family achievements; or they might just want to tell me about their family and how much they love them.
Some people experience a fear of what happens after they die. For others, there might be questions about what will happen in the dying journey. Sometimes there can be so much happening to them, that they find it really valuable to have a person who can sit and listen to them.
For many of us, we attach a sense of importance to what we can do physically. When we're affected by a life-limiting illness, little by little or quickly, physical abilities are lost. And so with the loss of physical abilities – it might even be a simple thing like not being able to mow the lawn any more –often comes a sense of feeling past our use-by date, so to speak. Feelings arise such as, "What am I even here for now? What's the point of me being here?" And so in a lot of those cases, spiritual care can help people see how goal posts have shifted, and come to understanding and acceptance. A grandparent may not physically be able to do as much as they used to, but the time and conversation that they give to their grandchild are important. This is very much appreciated, with: "Wow, this is just the greatest of treasure – Grandma or Grandad value me so much that they will give me this time."
I've been to that space before, where you sit and a loved one is dying, and it's tough. When my wife and I lost our young daughter, it felt tragic. I've lost both my parents to cancer. Having had these experiences, I don't find sitting with someone close to death scary. After our daughter died, I did a couple of years as a builder's laborer, and then, then went down to Dunedin where I trained for five years, and joined the parish ministry. I'm a Presbyterian Minister, and have been for 19 years.  And for me, my faith in God is the absolute importance in my life.
If a patient is part of an active faith community, and they give us permission, we'll communicate with their faith community. People may want to reconnect with a faith tradition that was a part of years gone by, but they may not have paid attention to. I try to help them connect with the beliefs and people that they feel are important.
Often spiritual care brings up emotions, but inspiration comes through time and time again. With my role, I never know when I'm going to meet someone for the first time, who I'm going to meet, what's going to be important to them, how we'll connect. Spiritual care is so very much about connection: the connection with purpose, meaning, people, the sacred.
Although it is incredibly sad that the people that come under our care face the prognosis of a limited amount of time left in life, it is our hope to help people make the most of living. It's a real privilege to hear about the uniqueness of people's lives; what they've done, what they value, what they feel is important, if they feel like they're struggling to find value and meaning in who they are and what they can do now. Together, we can help them rediscover if there are important things they can do right up to life's last moment.
For me, aroha is about connectedness and belonging. Knowing you're connected to people, to the sacred, to life. And being connected to places where you can give and receive love.
There is a quote on my desk that I refer to regularly, written by Vivek Murthy, the 19th Surgeon General of the United States. "Helping people and their families feel known, helping them feel seen and loved, is perhaps the most powerful medicine we have."