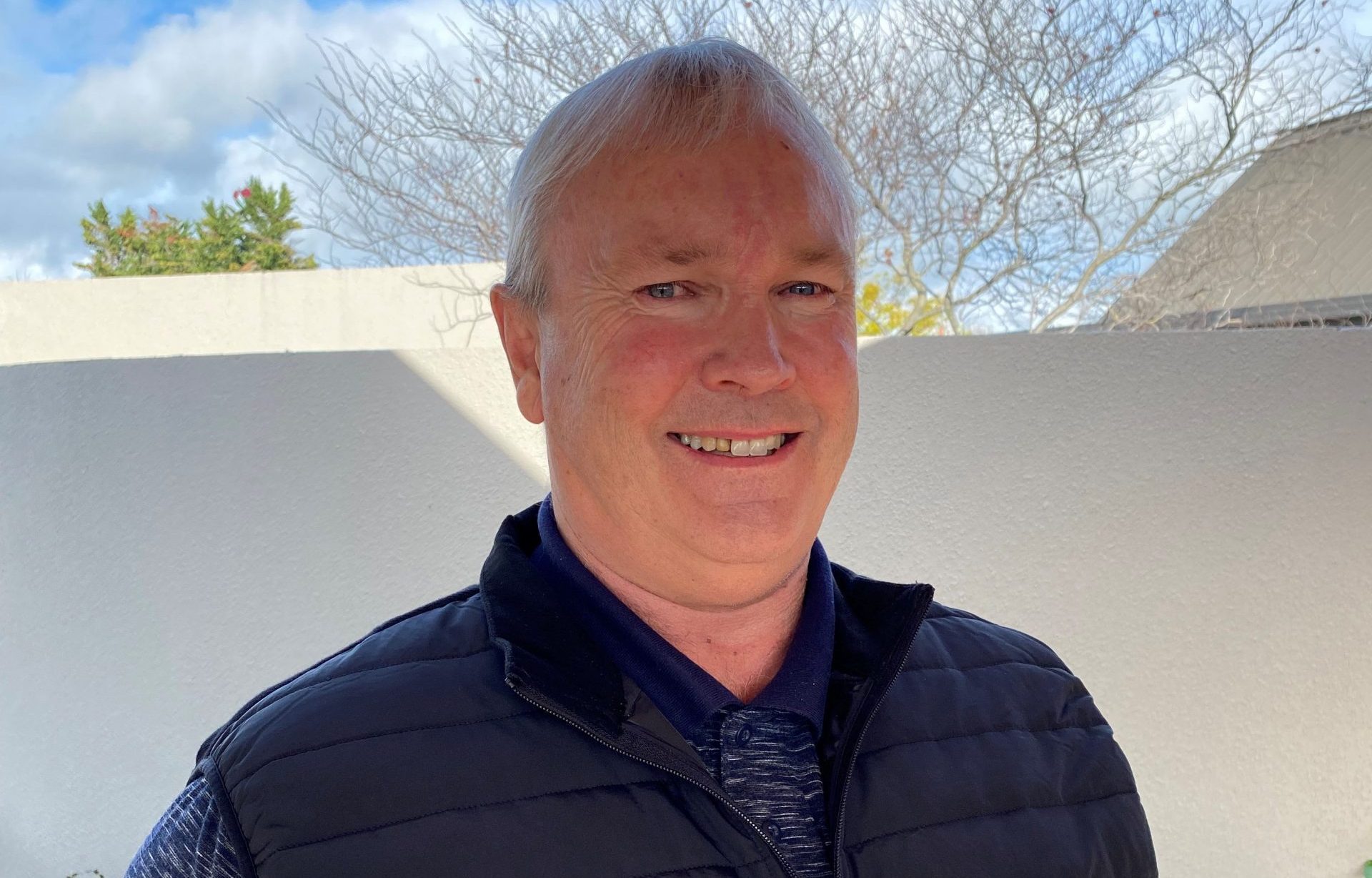 Meet Our Team: George Dempster
August 1, 2021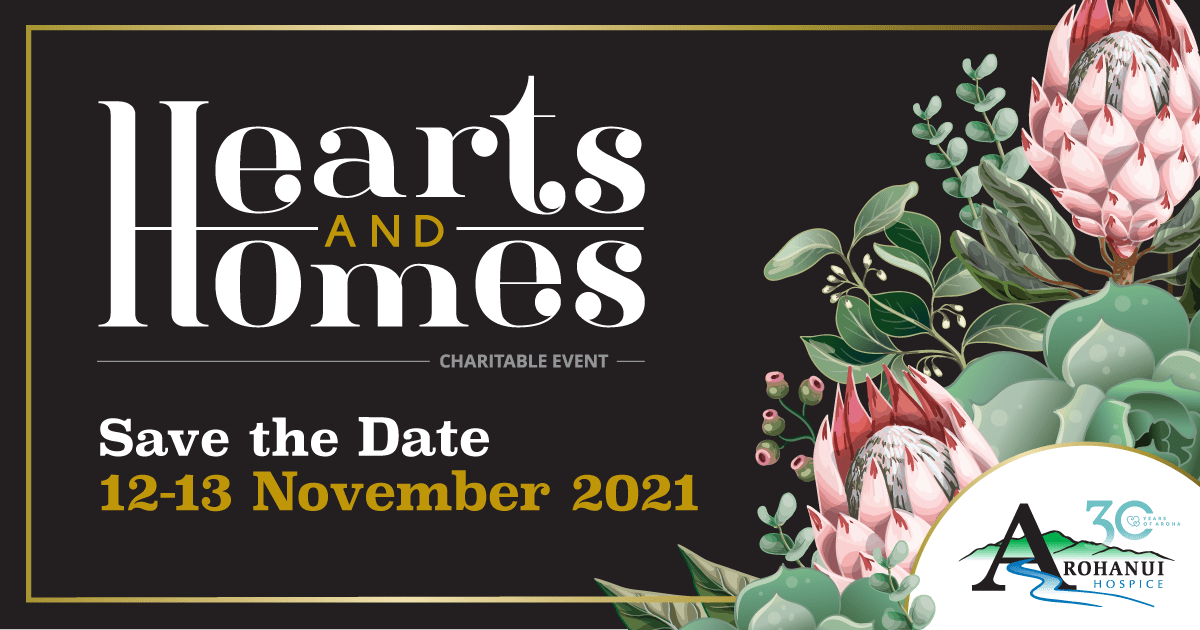 Hearts and Homes – Save the Date
August 16, 2021
Adapted from an article written by Janine Rankin for the Manawatu Standard.
Arohanui Hospice's former trust chairman and current trustee Roger Clausen is committing to reaching his $200,000 fundraising goal by raffling off his precious motorbike before retiring in November.
After riding 72,000 kilometres around 34 countries, Arohanui Hospice's veteran trustee, adventurer and fundraiser Roger Clausen has put the kickstand down and throttled off.
Clausen has been on four epic motorcycle adventures, initially on a Harley Davidson, and later favouring the BMW F650GX Dakar.
Having been diagnosed with Parkinson's Disease, the 77-year-old has hung up his helmet and given the latest motorcycle to Arohanui Hospice for Roger's Great Adventure Raffle.
So far, the former hospice trust chairman has raised $160,000 through more than 100 talks to groups about his travels.  How it worked, he said, was that people enjoyed hearing about the places he had been and the things he had done that they would have loved to have done themselves, if they could.  They were happy to give generously to Arohanui for the pleasure of hearing about it, and he never came away empty-handed.
Clausen said it was a bit emotional realising Parkinson's had robbed him of some of the dexterity, sense of balance and the strength needed to ride a motorbike.
"When you are riding a motorbike, it's not that they are dangerous, but it's the road, or the person in the car who does not see you, and you need your balance and your wits about you.  "I'm just grateful that I had all those years."
Clausen's first ride was in 2003, "Harley across America". In 2006, he joined philanthropists Gareth and Jo Morgan on the Worldbybike back blocks of America tour. Two years later, it was the Northern Lights Tour to Iceland, Scandinavia, almost the North Pole, Russia, the Baltics and Europe. What would turn out to be the final tour was in South America in 2011.
Clausen said motorbikes had often been an easy conversation starter when promoting the hospice, right from the first time he was asked to wheel in his Harley to lift the spirits of a patient.  That was some 28 years ago, and led to his appointment to the trust, a stint as its chairman, and now, his decision to stand down as a trustee in November.
Before he goes, he hopes the raffle, supported by sponsors who have added a Suzuki and gift vouchers to the prize pool, will help him exceed his $200,000 fundraising goal.  Clausen said it had been an honour to be part of the Arohanui story, from the days when the trust met in a tin shed out the back, to the extensive in-patient unit with specialist services and outreach three decades later.
"It's amazing to see how it's developed."
During Clausen's time, the trust has been chaired by Garry Klee, himself, John Freebairn and now Lorraine Vincent.  The heads of management have been Mervyn Monk, Adrian Broad and currently, chief executive Clare Randall.  Medical oversight has been constant under palliative care director Simon Allan.
"It's a big organisation now, and they are doing a great job," said Clausen.  "To me the real heroes are the dedicated doctors and nurses who have been at the ready 24/7 to meet patients' needs." Clausen said it was remarkable that for three decades, year after year, the community had made up the funding shortfall that ensured hospice services were free for everyone who needed them.
"It's absolutely heart-warming to hear comments from families and friends of people who have been there.  "It's a circle. If we keep providing good services, people keep supporting us."
The raffle closes on November 1 and will be drawn on 3/11/2021.  Winners will be published in the Manawatu Standard on 10/11/21
Prizes include:
1st Prize: Bmw 2007 F650gs Dakar Value: $6000
2nd Prize: Suzuki Gsx150 Rrp: $3799
3rd Prize: AFC Motorcycles Gift Voucher $1000
Tickets Are $10 And Are Available From:
Courtesy Motorcycles – 180 John F Kennedy Drive Palmerston North
City Honda
487 Rangitikei St Palmerston North
143 Main Street Pahiatua
108 Oxford Street Levin
AFC Motorcycles – 783 Main Street Palmerston North
Arohanui Hospice – 1 Heretaunga Street Palmerston North
Lombard Street Hospice Shop – Cnr Lombard Street & Walding Street Palmerston North
Roslyn Hospice Shop – Rossmont Shopping Centre, Vogel Street Palmerston North
Feilding Hospice Shop – 22-24 Fergusson Street (Next To Blended Cafe & Smoothie Bar) Feilding
Crank It Cycles – 244 Cuba Street Palmerston North
Central Bicycle Studio – 69 Walding Street Palmerston North
Lew's Creative Flooring – 80 Bourke Street Palmerston North
Cr Law – 1/227 Broadway Ave Palmerston North
My Ride – 407 Fergusson Street Palmerston North
Automotive Panel And Paint Supplies  – 4 Jasper Place Palmerston North
Supported by: