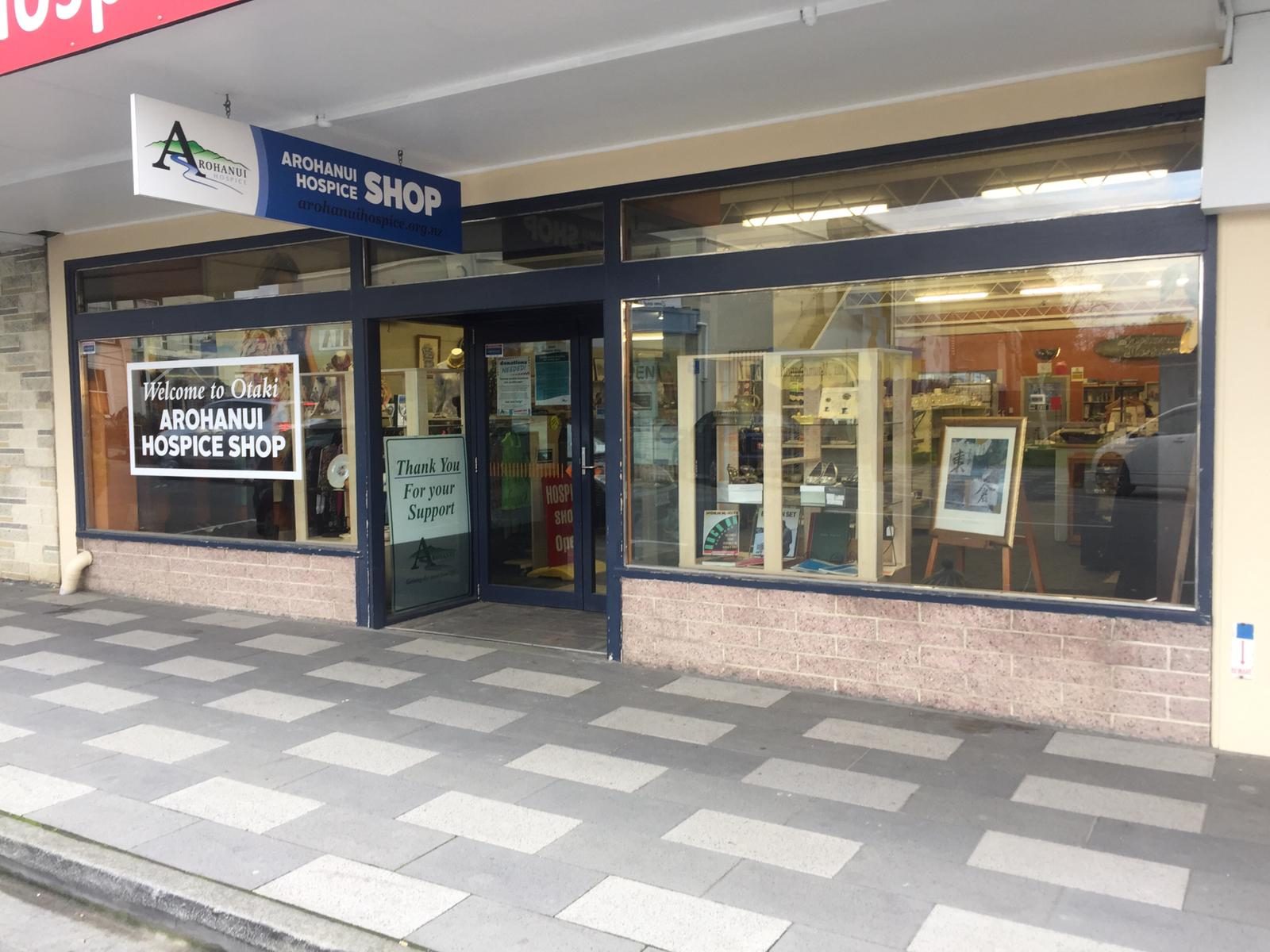 Discover or donate to make the world a better place
May 26, 2021
A Ride To Remember – Fundraising for Arohanui Hospice
May 31, 2021
Arohanui Hospice offers a variety of ongoing volunteer opportunities. For local resident and university student, Georgia Borrie, helping others by volunteering is a normal part of her life. Here, Georgia shares what a day of volunteering looks like, and why she gives her time to Arohanui Hospice Shops – Lombard Street.
Why did you become a volunteer?
My relationship with Hospice began in 2016 when I became a Hospice Tairawhiti Youth Ambassador. The mother of one of my peer's was a Volunteer Coordinator for the Gisborne organisation and proposed that myself and a few other high school students become youth volunteers. At the time, I did not know a lot about hospice, but I had a passion for helping others and figured this would be the perfect opportunity for me to do just that.
How did studying social work lead you to Arohanui Hospice?
I am currently studying towards a Bachelor of Social Work and have aspired to be a social worker for many years now. This comes from my desire to make a difference in others' lives by aiding individuals, families, and communities that are experiencing adversity.
When my time as a Youth Ambassador concluded in 2019, and in 2020 I moved to Palmerston North to pursue a Bachelor of Social Work. This year, a requirement for my degree is 50 hours of voluntary work in a social organisation and given my positive experience with Hospice Tairawhiti, I applied to volunteer at the Arohanui Hospice Lombard Street shop.
How do you juggle being a volunteer with other responsibilities?
I volunteer at the Lombard Street shop two mornings a week and dedicate the remainder of my time to study. My experience as a hospice volunteer provides me with insight into the workings of social organisations – my role as a student and volunteer go hand in hand.
What makes volunteering worthwhile?
One of the things I enjoy most about volunteering is knowing that my contribution, even if it may seem small, is helping the organisation achieve their goals and have a positive impact on communities.
Why is an Arohanui Hospice Shop a great op shop?
Arohanui Hospice Shops are very special. All of the items are generously donated and all of the money individuals use to purchase the goods goes towards the provision of specialist palliative care – caring for those with life-limiting conditions and supporting their families.
Why should you volunteer at Arohanui Hospice Shops?
The Arohanui Hospice Lombard Street shop has such a friendly and welcoming atmosphere and is always filled with lovely volunteers of various ages and backgrounds, brought together for the common purpose of improving ill individuals' quality of life and supporting their loved ones. It is this warm environment and sense of unity that makes it a great place for new volunteers such as myself.
What are some of the things volunteers do at hospice shops?
The biggest surprise for me when I first started volunteering at Lombard Street was the significant amount of work that takes place behind the scenes. For example, a large number of clothes are donated every day, and each item needs to be sorted and priced before it can be put out for sale.
What are things to do in Palmerston North that you enjoy?
I am currently living in Hokowhitu and coming from the much smaller city of Gisborne I enjoy the number of things on offer in Palmerston North. I love the abundance of eateries, local stores and parks the city provides, many of which I am yet to explore.
Do you have a favourite quote you could please share?
"Be kind. For everyone you meet is fighting a battle you know nothing about."
Who inspires you?
My parents who are two of the most caring, generous and hardworking people I know. They have encouraged me to first and foremost, be a good person and maintain a good work ethic in all I do.
What does 'aroha' mean to you?
To me aroha is the love and appreciation I have for my family, friends, and all those who have had a positive impact on my life thus far.
With the help of more than 700 volunteers, we are able to offer hospice services at no charge to patients and their families/whanau throughout the region, annually. Find out how you can help by volunteering here.