Feilding Friends' phenomenal fundraising efforts
March 14, 2022
Meet our staff: Jenni Anderson
March 25, 2022
Humble, generous, dedicated, passionate a true legend. This is Roger Clausen.
A man that has been a dedicated advocate for Arohanui Hospice, for over 28 years.
This dedication has not only included fundraising a large amount of money, $260,000.00 to be exact, he has also been engaging the community and educating individuals all over the world about Arohanui Hospice and palliative care.
As an avid motorcyclist, Roger embarked on four epic motorcycle adventures, touring over 72,000km, around 34 countries on his adventure bike, delivering talks and fundraising for Hospice along the way.
Initially, these rides were on his Harley Davidson and later on his BMW F650GX Dakar. The famous BMW bike was given away in Roger's Great Adventure Raffle in 2021. The raffle raised over $100,000.00, was a final fundraising effort before Roger hung up his riding helmet and stepped down from the Arohanui Hospice Board as a trustee after serving for 28 years, which included a stint as chairperson. Local residents may have heard Roger speak at one of his many engagements, delivering his message to over 100 groups. Including many Probus, Lions, RSA, Bowling, Church, Boating, Car and Motorcycle groups.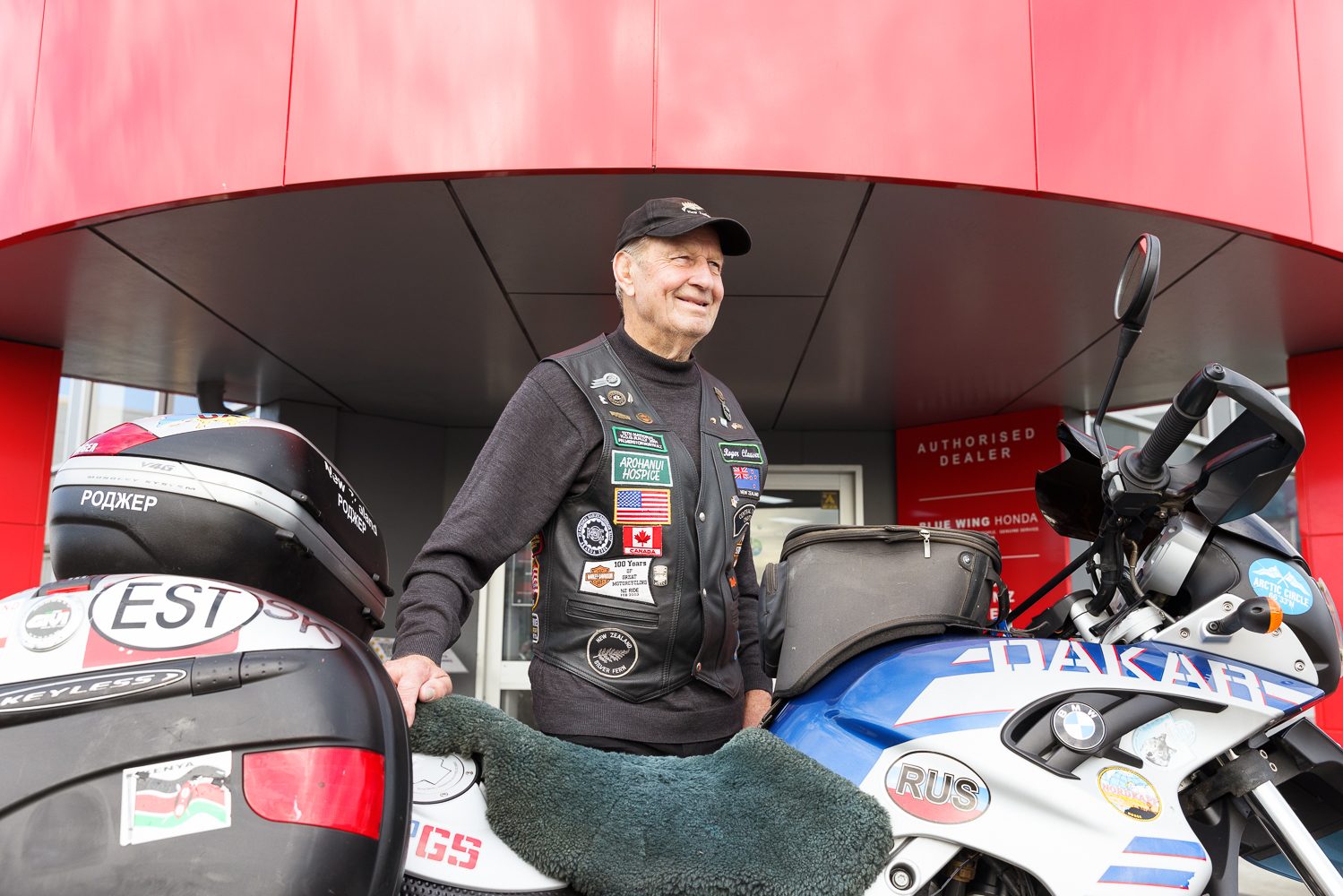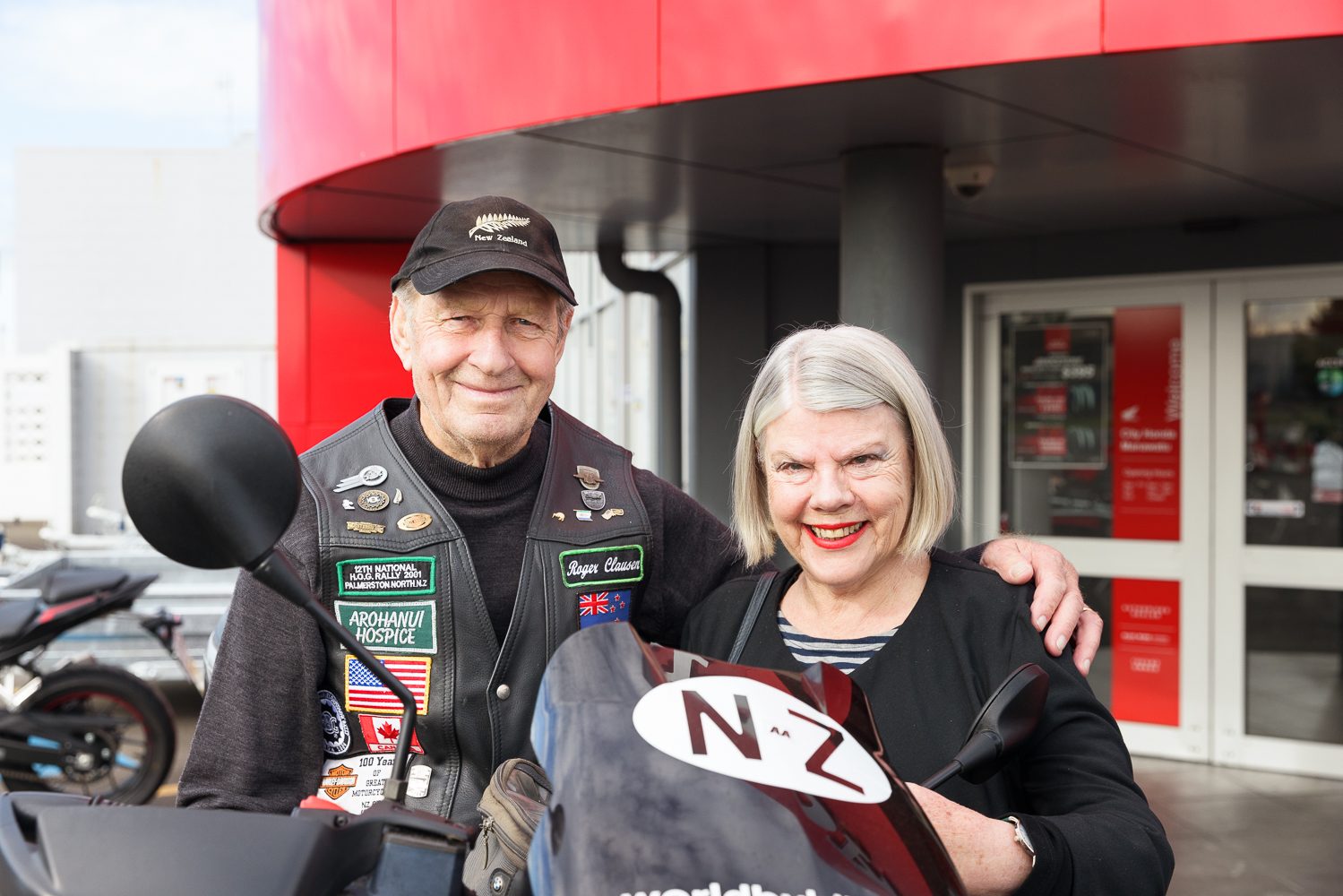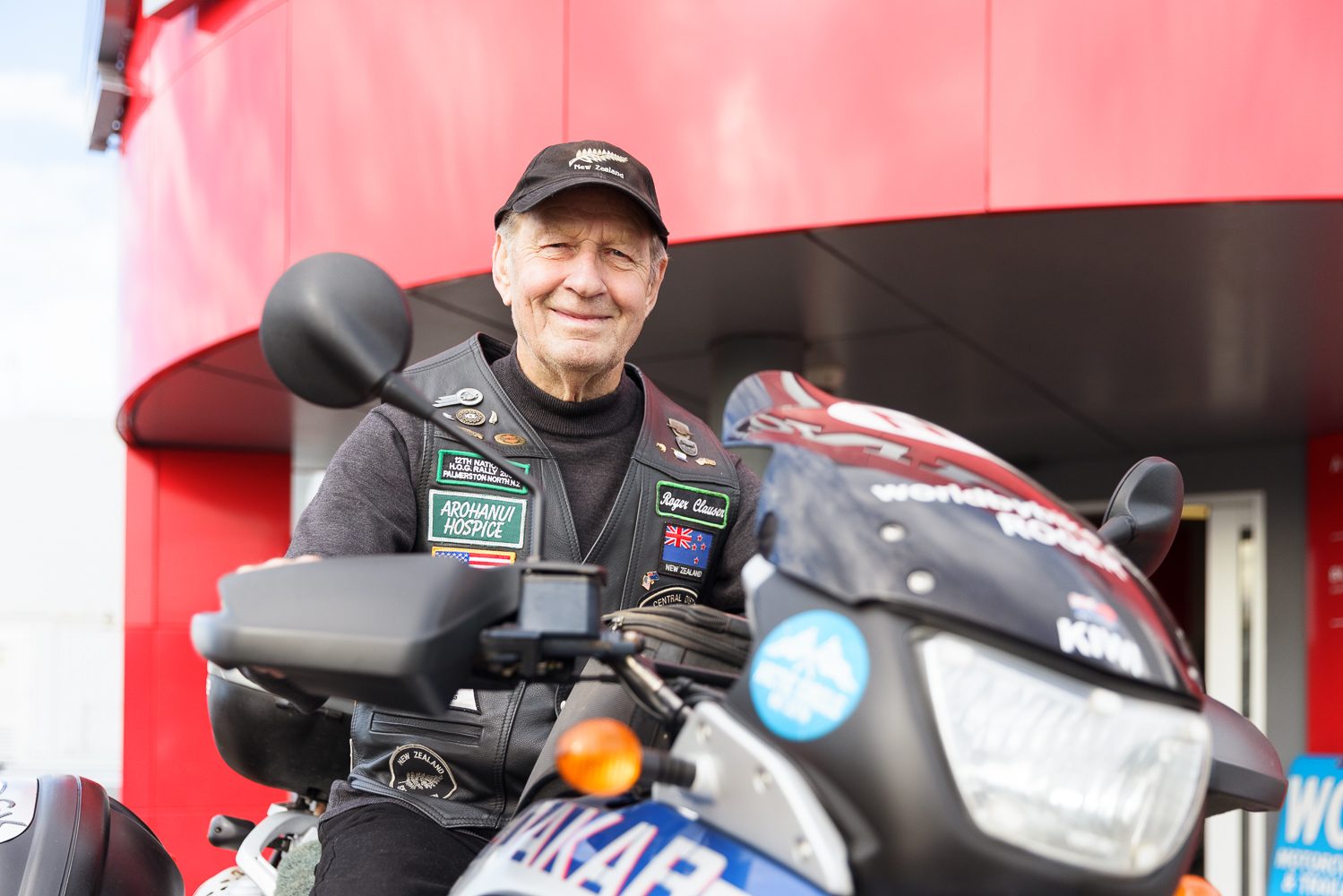 Arohanui Hospice is currently celebrating its 30th year of delivering specialist palliative care in the region. The support and immense dedication from legends like Roger have helped shape the organisation to be what it is today, and helped ensure it is well positioned into the future.
Chief Executive Clare Randall, has known Roger for 15 years and values his contribution.
"Roger will always have a special place in the heart of Arohanui Hospice. His service and contribution over the last 28 years has been remarkable. He has served as a supportive trustee member, and his contribution to fundraising have helped shape the organisation to become what it is today. He is a true legend," says Clare.
28 years is a tremendous amount of time for anyone to dedicate to an organisation. When asked what kept Roger engaged for nearly three decades, it is clear he is very humble about his contribution, expressing gratitude for what he has received.
"From its early humble beginnings it has been amazing to see and be part of the growth of Arohanui Hospice. To hear from so many, the kind and compassionate way their loved ones have been cared for by the hospice team. I have enjoyed the fellowship of being part of the board, made up of caring and talented people that share the hospice vision," said Roger.
"It has been said, that when you are helping others, you are helping yourself too."
Roger has one parting piece of advice for those looking to support Arohanui, "If you are looking to be part of or support a friendly, caring, and compassionate organisation that is extremely well-governed and managed, then Arohanui Hospice is the place."