Arohanui Hospice is governed by a group of experienced and community-minded people.
All serve on the board as volunteers and offer significant knowledge and skills; contributing a lot to the organisation, over-and-above attending board meetings.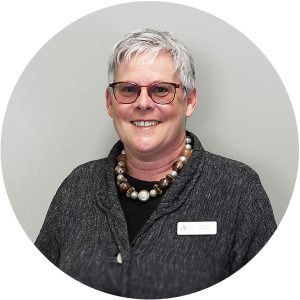 Lorraine Vincent  – Board Chair
Chief Refresher of her own mentor and management consultancy and executive accommodation ventures, Lorraine is proud to be part of the Arohanui Hospice team. Born and raised in the Manawatu, she has also worked in media/communication, sports administration and local government senior management roles. Currently a member of Business Mentors New Zealand, Lorraine is delighted to continue a long history of giving back to her community via hospice activities.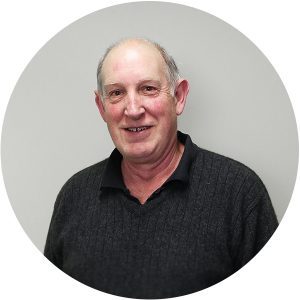 Ross Hadwin
Ross is currently managing partner at the Chartered Accounting firm BDO Central. During his career Ross has specialised in Agribusiness, Business Advisory and Tax. He has been an accountant and business advisor for nearly 40 years and has expertise in Project Management, Strategic Planning, Financial Management and Corporate Governance. Ross was invited onto the board by Roger Clausen and former board member Rod McKenzie. He hopes to make a meaningful contribution to Arohanui Hospice and the community by sharing his wealth of business knowledge with fellow members.
Ross enjoys living on his lifestyle block, gardening, walking and spending time with his grandchilderen.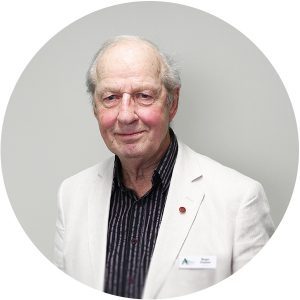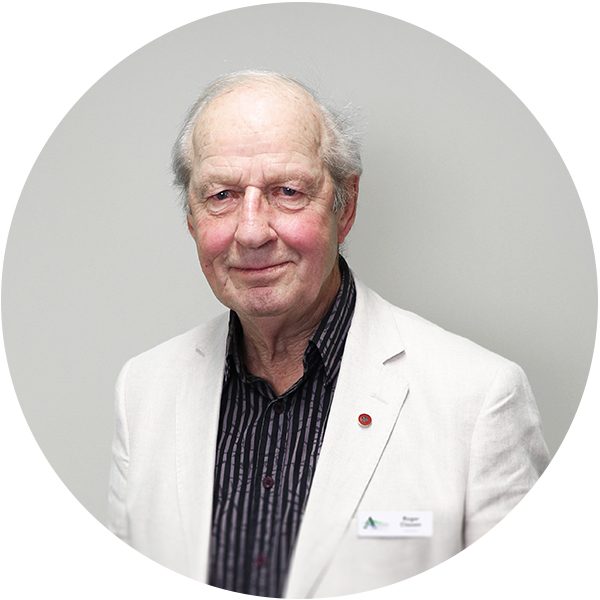 Roger Clausen
Roger Clausen has been on the board for 27 years and held the position of Chairman for eight years. He is proud to have been part of the development and growth of the hospice which today is superbly managed, and through its talented and dedicated staff is providing "palliative care of excellence' where and when needed by people right across our region.
Roger has been privileged to visit many countries on his numerous motorbike adventures, traveling at times in the company of fellow bikers, Gareth & Jo Morgan. Roger has shared his adventure stories with many people from which he has raised in excess of $156,000.00 for the hospice.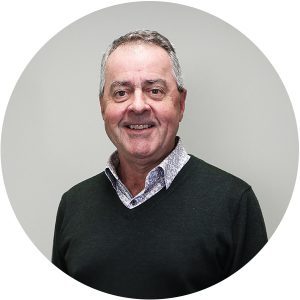 Murray Georgel
Murray is a governor of a number of local organisations, both "for profit" and "not for profit", covering diverse sectors including health, infrastructure, agri-tech and performing arts. Murray became a Trustee of Arohanui Hospice in 2016.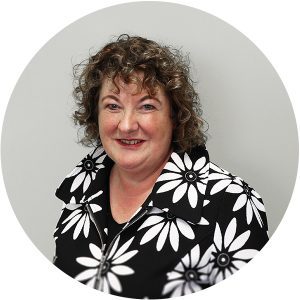 Sharon Wards
Sharon Wards recently joined the Trust and she brings with her a diverse background in science, health and governance. She resides in Dannevirke and until recently she had the privilege of leading Tararua Health Group, a role she held for over 21 years. During that time she worked closely with Arohanui Hospice so appreciates the value of delivery of our services into rural communities. She serves as a District Councillor, is a keen farmer and advocates for many health and social services within Tararua through her membership on many committees.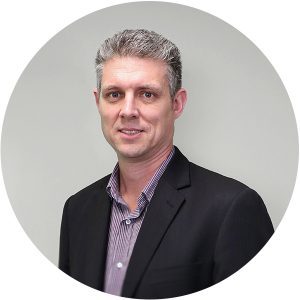 David Andrews
David Andrews has a background in a wide range of Government and private sectors, including disability, immigration, energy and tourism. David and his wife are the owners of House of Travel The Square, Palmerston North and he is a member of Enable New Zealand's Strategic Advisory Group. Previously he was the General Manager and Operations Director at Enable New Zealand. David joined the Arohanui Hospice Board in 2020.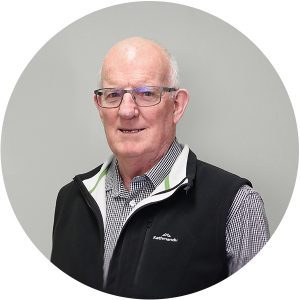 Bernie Hanaray
Responding to the Board's 2020 challenge for additional members, Bernie Hanaray recently joined the Board of Trustees.
He brings to this role a varied experience in General Management and Directorship roles over many years with International companies including overseas service in Asia, Ireland and Africa. A resident of Manakau in the Horowhenua, he is enjoying the coast climate and lifestyle with his wife. Both are kept busy involved in the local community, keeping up with family and friends. Bernie is pleased to take up this opportunity to contribute to the work and ongoing development of the Arohanui Hospice.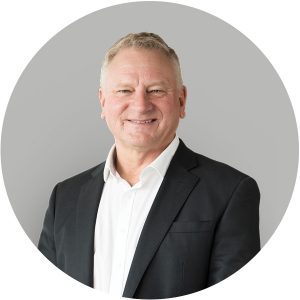 John Freebairn
A partner at Fitzherbert Rowe Lawyers, John Freebairn has been a board member since 2005 and was Chairman from 2011 to 2019. He is involved in several other community and charitable groups, and provides legal advice and committee support. John is a past President of the Rotary Club of Palmerston North and has honoured by the Rotary Club with the Paul Harris Fellowship and Sapphire pin. John lives on the outskirts of Palmerston North with his wife Vicki, and they have four adult children. John says he is pleased to be able to combine his enjoyment of Manawatu lifestyle and people with his legal and personal skills to assist the work of Arohanui Hospice.