Arohanui Hospice is governed by a group of experienced and community-minded people.
All serve on the board as volunteers and offer significant knowledge and skills; contributing a lot to the organisation, over-and-above attending board meetings.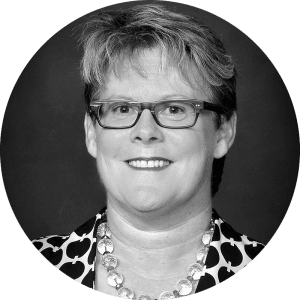 Lorraine Vincent  –  Board Chair
Currently Chief Refresher of her own mentor and management consultancy and executive accommodation venture, Lorraine is proud to be part of the Arohanui Hospice team. Born and raised in the Manawatu, she has worked in media/communication, national sports administration and local government senior management roles. Her board experience includes stints with Netball Manawatu, Manawatu Cricket, Sport Manawatu and New Zealand Women's Cricket Council. She's delighted to continue giving back to her community via hospice activities. Lorraine has a strong sporting background as former captain of Manawatu and Central Districts cricket teams and a New Zealand under-25 representative.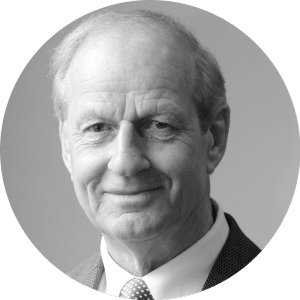 Roger Clausen
Roger Clausen was invited onto the board of trustees 17 years ago and held the position of Chairman for eight years. He is proud to have been part of the development of the hospice, which has become a leader in the delivery of palliative care. Roger has shared with many people the stories collected during his bike rides all over the world with fellow biker – the financier Gareth Morgan. Of all the places Roger has visited, Solovetsky Monastery in northern Russia, is the most interesting, he says. Roger has alone raised more than $135,000 for the hospice in recent years.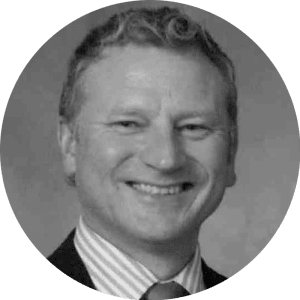 John Freebairn
A partner at Fitzherbert Rowe law firm, John Freebairn has been a board member since 2005 and was elected Chairman in 2011. He is involved in several community and charitable groups, and provides legal advice and committee support, and was recently President of the Rotary Club of Palmerston North. In 2009, he was honoured by the Rotary Club with the Paul Harris Fellowship. John lives on a lifestyle block on the outskirts of Palmerston North with his wife, and they have four adult children. John says he is pleased to be able to combine his enjoyment of Manawatu lifestyle and people with his legal and personal skills to assist the work of Arohanui Hospice.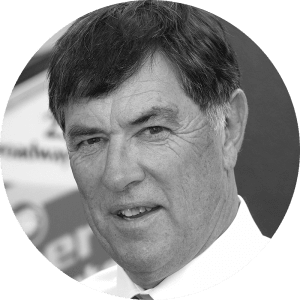 Tim Mordaunt
Tim Mordaunt describes Arohanui Hospice as the best palliative care facility in New Zealand, and says he is proud to be involved with a wonderful local facility. Tim has been a trustee of the hospice for more than 13 years, and brings to it a wealth of business experience and knowledge. Among his goals is to continue to build the hospice infrastructure and financial support to future-proof it against economic challenges. He is involved in many community activities and organisations, and is well-known as the managing director of real estate firm, Property Brokers Ltd.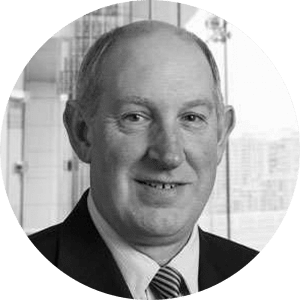 Ross Hadwin
As a managing partner at the Chartered Accounting Firm, BDO Manawatu Limited, Ross Hadwin was invited onto the board of trustees by Roger Clausen and former board member Rod McKenzie. Ross brings with him 32 years of accountancy expertise. He hopes to make a meaningful contribution to Arohanui Hospice and the community by sharing his wealth of business knowledge with fellow members. Ross enjoys developing his lifestyle block, gardening, walking and spending time with loved ones. One day, he would like to live on a small farm in Tuscany growing grapes and olives.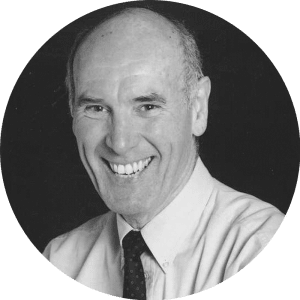 Dr Fred Hirst
For the past 30 years Fred Hirst has been a Specialist Geriatrician at MidCentral DHB. He has an extensive background in planning, service delivery and governance of health services for older people. Fred does community work with the Horowhenua Health Centre, Abbeyfield House and works in partnership with the Primary Health Organisation in Levin, delivering health services to older people in the Horowhenua region. Fred recieved an invite to become a trustee of Arohanui Hospice and wanted to make a contribution to the ongoing success of our local service by sharing with the board, the specialist knowledge he has gained throughout his career. When he is not helping with community projects, he likes to get stuck into DIY renovation and gardening. He recommends travelling around Darwin and its surrounds because of the incredible accessibility to beautiful Aboriginal rock art, national parks and history.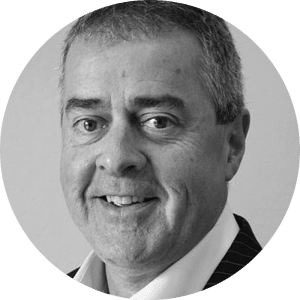 Murray Georgel
Murray Georgel has extensive experience in finance and the health industry having previously been the Chief Executive Officer of MidCentral District Health Board. He held this position for 15 years. Prior to this Murray was the General Manager of Finance, also at MidCentral DHB. Murray became an Arohanui Hospice Board Member in 2016.