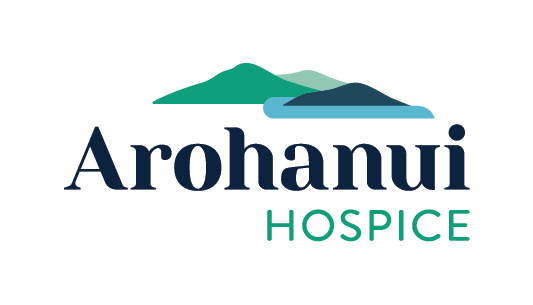 Arohanui Hospice refreshes brand for first time
June 14, 2022
Meet our Volunteers: Maurice and Chris Entwisle
June 22, 2022
Sitting down to speak with Bev and Mike O'Connell they're delighted to discuss how wonderful it has been volunteering for Hospice.
"We thought we were going to retire in Ōhope, but we spent a few years there and realised we were sick of the travelling to see our family and friends, so we moved back to Palmerston North," explained Mike.
Roughly five years ago now they began volunteering here at Arohanui Hospice. Initially, Bev started helping in our now-closed Roslyn hospice shop, "then we were talking one day about how to expand our social circle outside of our immediate family and friends," said Bev – this led to Mike joining as a volunteer alongside her. In doing so, they both became part of the gardening team and look after one of the primary gardens at 1 Heretaunga Street.
"It's been a particularly rewarding experience for us both. Our fellow gardening volunteers are an absolutely incredible bunch," says Mike. "The life stories we've been told, and the types of work they did in their previous lives, they're a fascinating group of people to volunteer alongside."
Bev continues, "it's not just for the new friends though, if we can brighten anyone's day with a bit of colour or give a patient and their family something new to think about for a couple of minutes, then that absolutely makes it all worth it. It's giving back in our own small way and boy this place is worth it, we can feel the appreciation from patients, other volunteers, and staff when we're here. Everyone is friendly and a pleasure to work with."
On giving advice to those thinking about volunteering or who have some spare time up their sleeve, "Do it!" they say. "We often encourage others to volunteer, there are so many places to choose from and many of the roles, like ours, are incredibly flexible."
This story was written as part of a series highlighting a range of our wonderful volunteers for National Volunteer Week, 2022.